AWARD-WINNING SKINCARE
OUR MICRO-CHANNEL PATCH TECHNOLOGY IS AT THE HEART OF OUR SCIENCE-BACKED, INNOVATIVE SKINCARE
A NEW TECHNOLOGY A NEW YOU
A NEW TECHNOLOGY A NEW YOU
A NEW TECHNOLOGY A NEW YOU
A NEW TECHNOLOGY A NEW YOU
A NEW TECHNOLOGY A NEW YOU
A NEW TECHNOLOGY A NEW YOU
High-performance skincare powered by patented Micro Channel Patch technology and inspired by 20 years of research and innovation. Proven formulas for results you can see and feel.

AWARD-WINNING SKINCARE
---
In just 2 Years, Luna MicroCare has garnered unprecedented industry-coveted awards.

Inspired by two decades of ground-breaking research by world-leading specialists, Luna MicroCare is backed by the industry's highest calibre of applied science.

From top honours in innovation to "Best of Beauty," the industry's most experienced and discerning judges have spoken not once, not twice, but multiple times.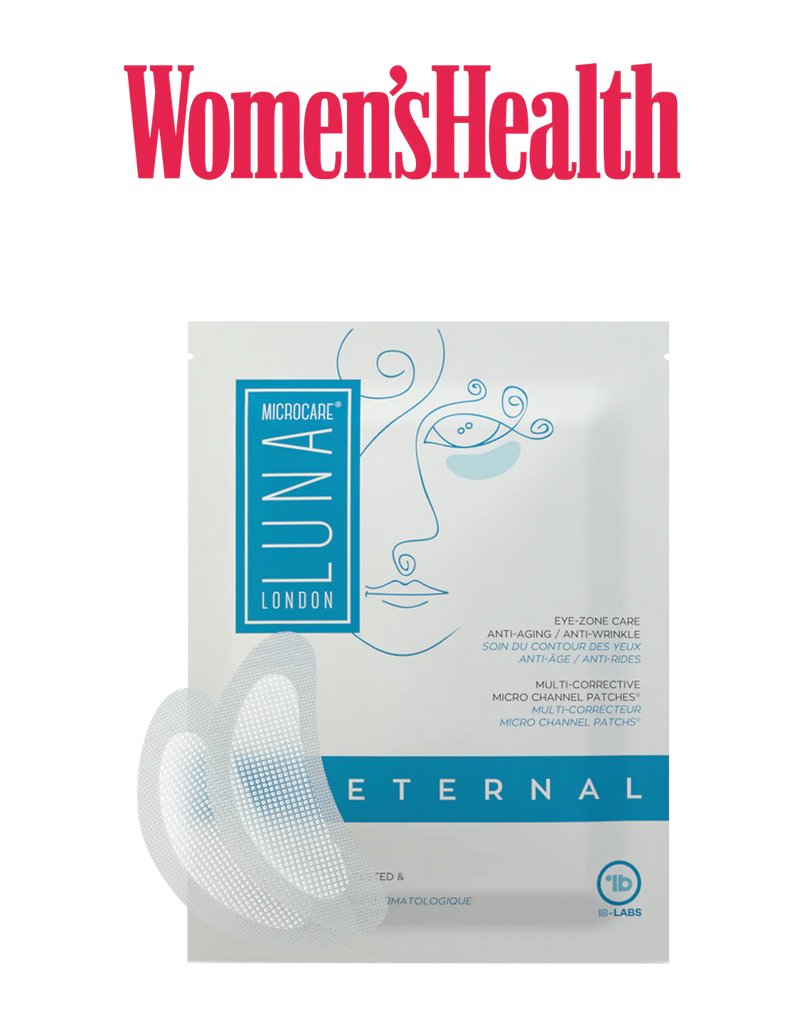 Women's Health Skincare Awards Winner 2022
"To uncover the world of skincare, we put thousands (and we mean thousands) of products through their paces this year;"
READ MORE READ LESS

We swatched, sniffed and guinea-pigged our way through every new and cult skincare formula to bring you, our WH readers, the very best. From the finest face formulas to breakthrough body care and health-focused aesthetics, see our winner below.
'This is a great product as it helps to visibly plump the under-eye area. Although they're needed as a regular treatment to maintain results, these eye patches plumped and brightened my under-eye skin, thanks to hyaluronic acid, the molecule that can hold up to 1,000 times its own weight in water.' AH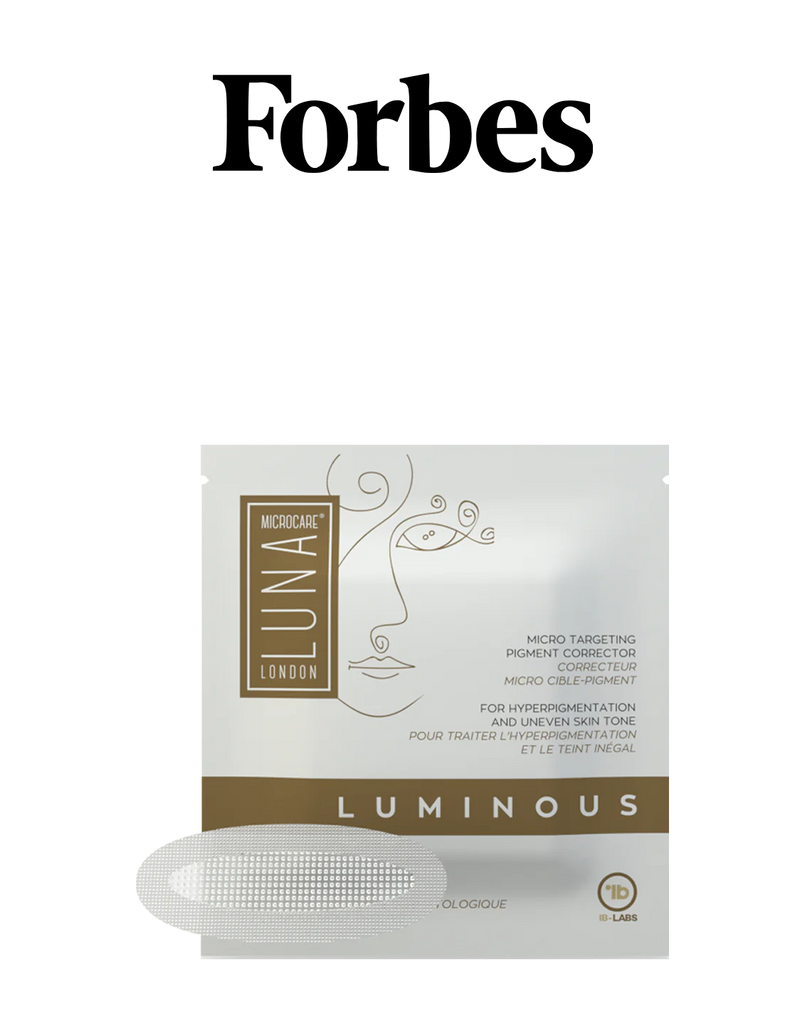 Forbes - Best beauty and skincare product to invest 2022
"Over the past few years, medical-grade skincare has gained increasing attention and popularity "
READ MORE READ LESS

thanks to its focus on specific medical conditions and needs, such as acne. According to Dr Ash Soni, a GMC registered Plastic, and Reconstructive Surgeon and founder of The Soni Clinic, medical-grade skincare means that there is more science behind the development of these products, which results in a higher quality, as compared to over the counter cosmetic skincare. Dr Soni explains that a common misconception is that medical grade products are harsher or stronger, which is not the case, as they actually work more effectively for patients with sensitive skin or those with certain skin issues. However, this is not to say certain cosmetic skincare can't be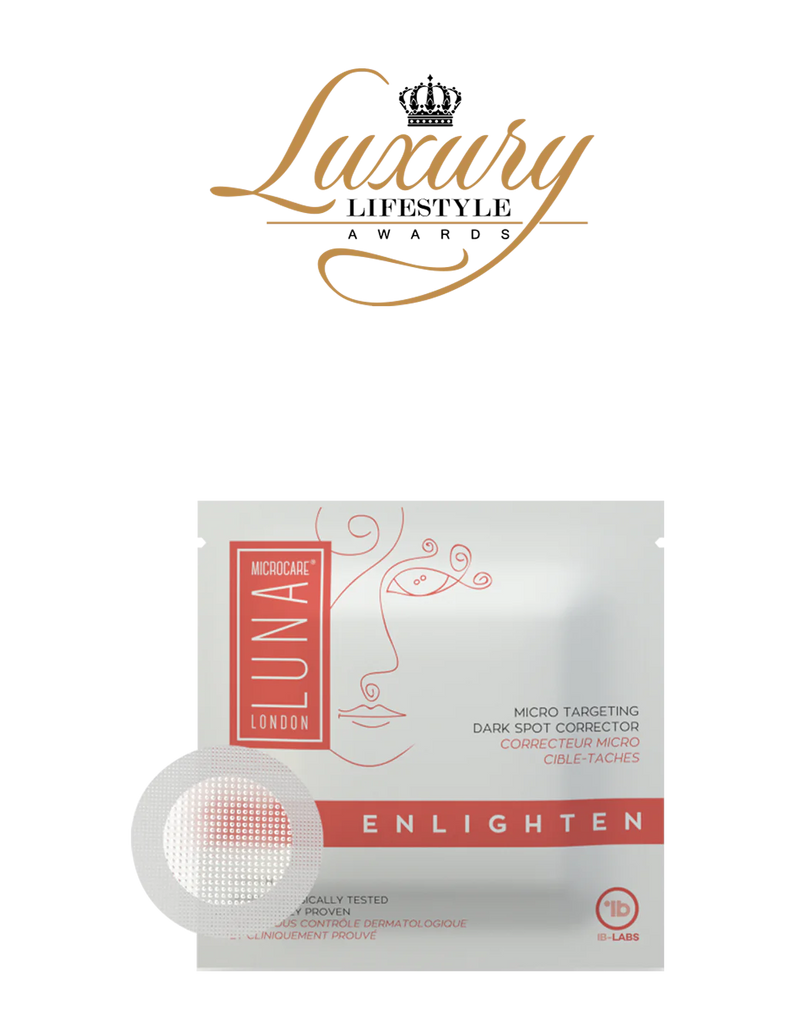 Luxury Lifestyle Awards Winner 2021
"Luxury Lifestyle Awards is one of the world's most recognized and respected brands, providing assurance of the highest quality,"
READ MORE READ LESS

and representing pioneering excellence and innovation.
Luxury Lifestyle Awards Winner Logos are recognized worldwide and confirm the exceptional nature of a company in the eyes of the global professional and consumer community.
There are international luxury brands, as well as small-scale local companies, among the winners of Luxury Lifestyle Awards. They all stand out for their drive for perfection and desire to deliver top-quality goods and services to demanding high-profile clients.
Beauty Shortlist Awards Winner 2023
"After many months of testing, the results are in. And it's true to say that 2023 has turned out to be the best year ever for NEW launches since
READ MORE READ LESS

the inaugural Beauty Shortlist Awards (in 2012). We're delighted to finally get to share all of the winners today, and there's something for everyone here.
From age-targeted and "skin goal" skincare, from teens to age 60+, skincare for all skin types and issues, alongside our favourite refillable and zero-waste beauty heroes, plus gorgeous-to-use beauty products that help balance emotions and delight the senses.
The inclusive beauty winners have been especially impressive along with face mists and tonics and some new and interesting menopause-centric entries (you can see the separate Wellbeing Awards winners list on the home page featuring the Aromatherapy, Bath/Body, Natural Fragrance, Home Fragrance, Natural Health, Supplements & CBD winners).
So "Congratulations!" to each and all of the brand new, 2023 Beauty Shortlist Awards winners! Here are the "most-loved" brands and products of the year: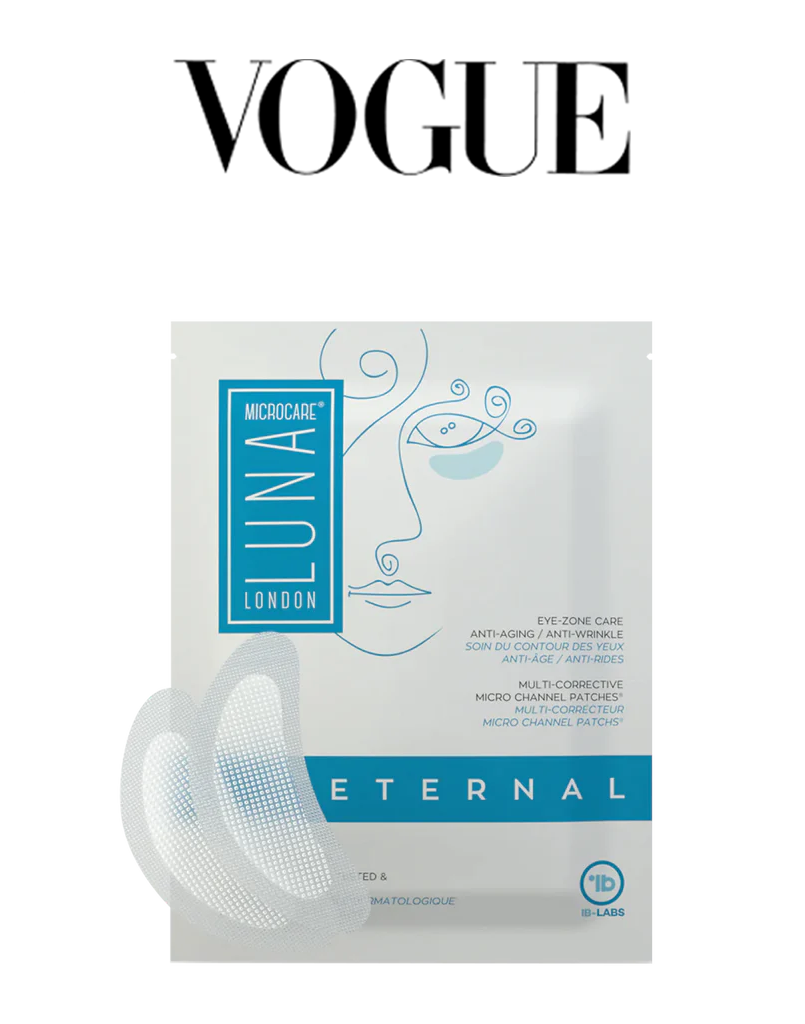 Vogue - A Beauty Editor's Top Skincare 2021
"For those who want to invest in themselves, here's a product with a revolutionary formulation that's been under our radar."
READ MORE READ LESS

These anti-ageing under-eye patches, powered by micro-channel patch technology, reduce crow's feet in an impeccable manner just after 4 weeks of use.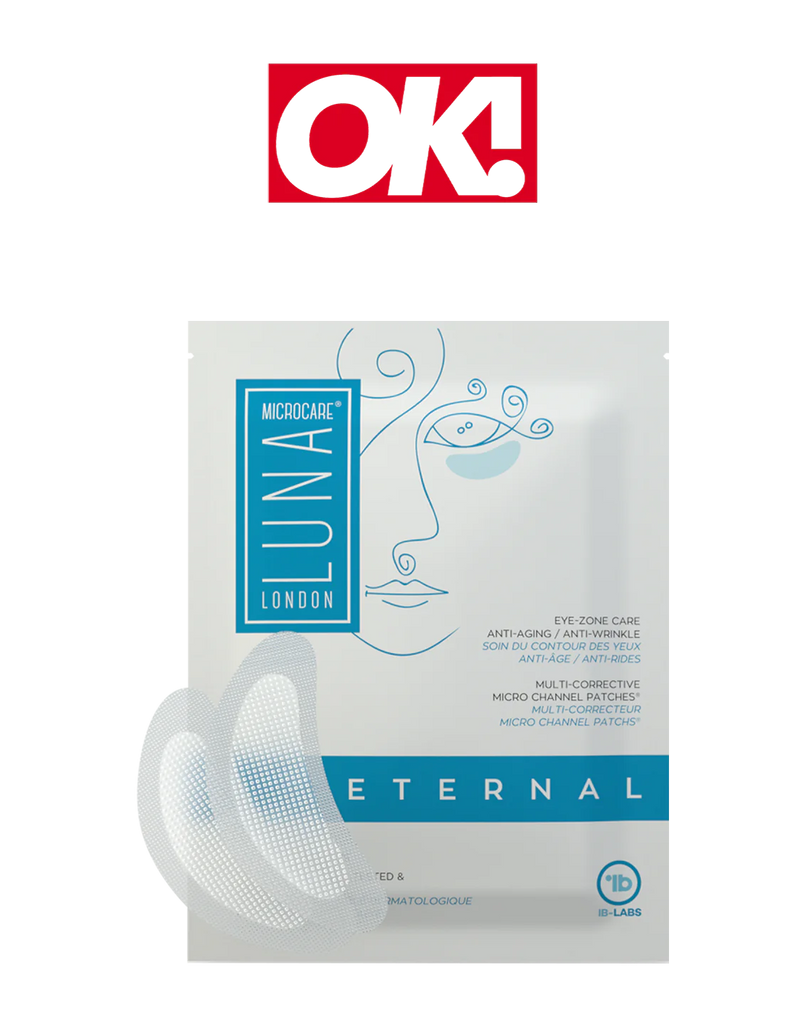 OK! Magazine - Best Wrinkle Filler For 2022
"Fine lines and wrinkles are two of the most common signs of skin ageing – and for many, also some of the most common skin bugbears."
READ MORE READ LESS

There is plenty of great anti-ageing skincare on the market, but recently there has been a wave of products that claim to work magic specifically on wrinkles, with results visible either instantly or over a few weeks of use.
To see which really deliver on their claims, we sent a batch of these latest line-erasing launches to our Beauty Edit testers, from a smart cosmeceutical serum to a face mask. Here are the ones that really impressed…
A course of stick-on patches with dissolvable microchannels that deliver anti-ageing ingredients to the delicate under-eye area while you sleep. In the brand's clinical study, there were "dramatic improvements" to wrinkle depth.
Tester Rachel says: "Amazing, loved it! A general appearance of tiredness around my eyes causes my makeup not to apply evenly, and makes me look and feel older. After 2-3 weeks of using these, lines around my eyes appeared less pronounced. The whole experience left me feeling more positive as now I don't look so old and tired. I would definitely would buy this product as I saw a real improvement – the skin under my eyes look fresher and plumper."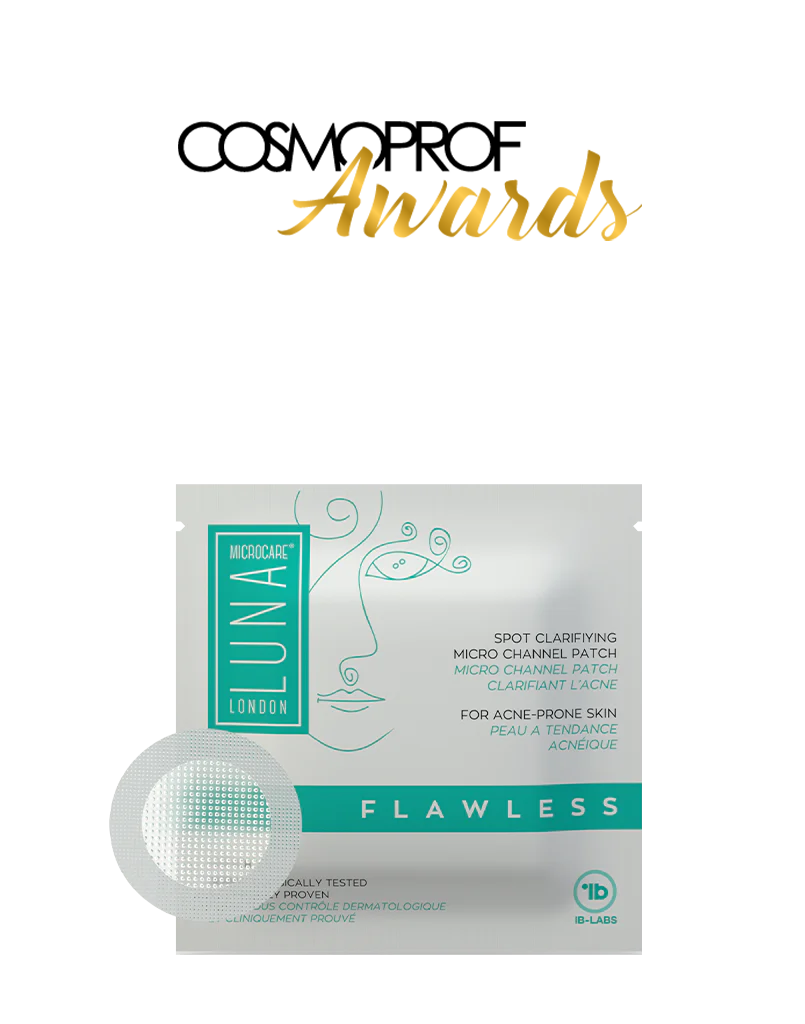 Cosmoprof & Cosmopack Awards 2022
The finalists of Cosmoprof & Cosmopack Awards 2022, a project curated by an international beauty trends agency
READ MORE READ LESS

Beautystreams have been announced. The Cosmoprof & Cosmopack Award honour innovative products in all sectors of the cosmetic industry. Exhibitors of Cosmoprof Worldwide Bologna 2022 presented 602 products and services, and Beautystreams chose proposals following the evolution of the market.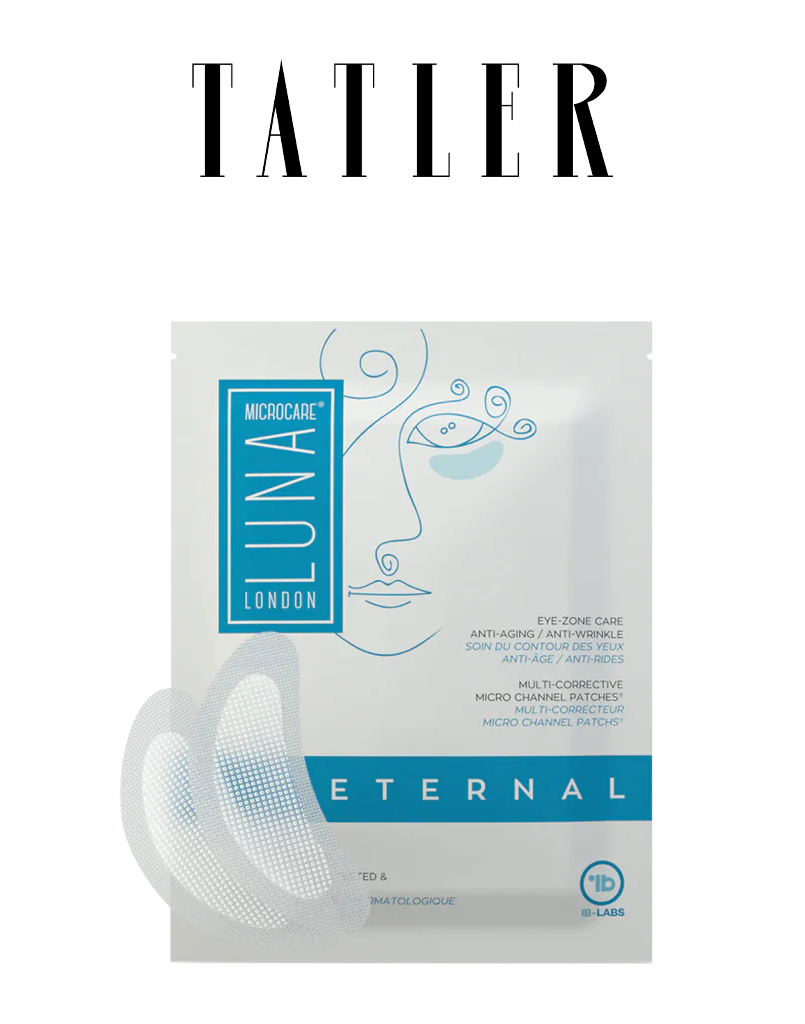 Tatler - A Beauty Editor's Top Skincare 2022
"If eye-bags are a constant source of disappointment when you look in the mirror, take action with the Eternal Eye Zone Care Anti-ageing
READ MORE READ LESS

/ Anti-wrinkle patches from Luna MicroCare." These under-eye patches are covered in tiny cone-like structures designed to create micro-channels in the skin for enhanced delivery of the firming and strengthening peptides contained within. Pop them on before bed for brighter eyes the next morning.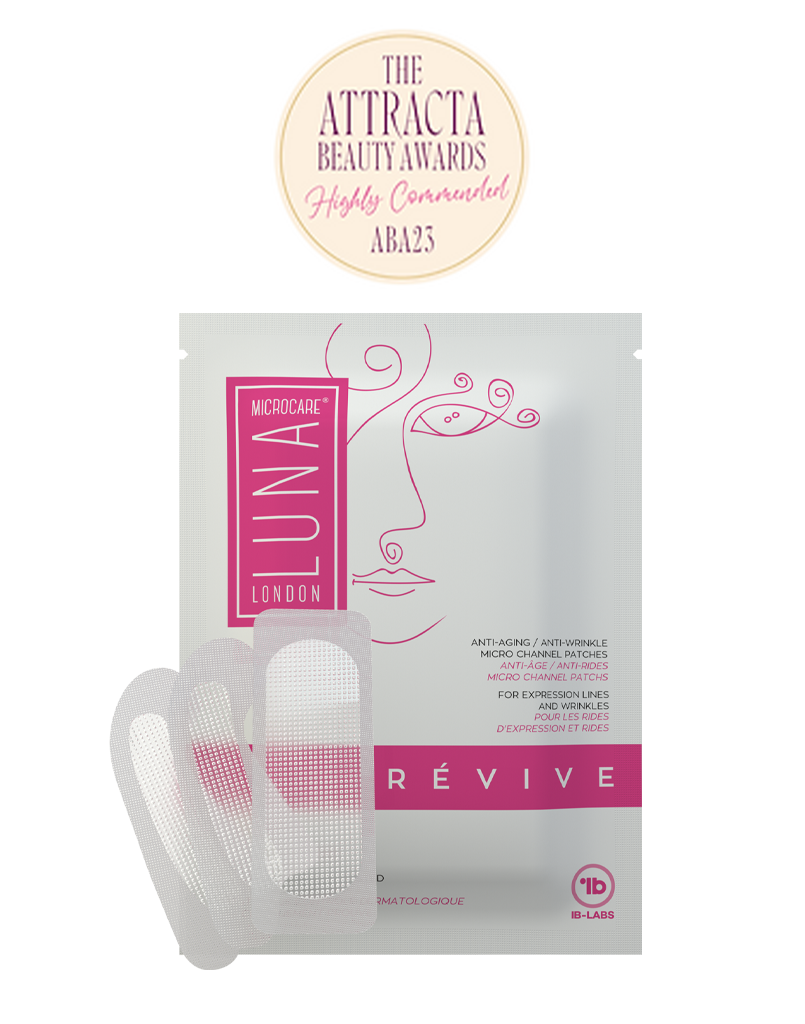 Attracta Beauty Awards Winner 2023
"We are delighted to announce the highly anticipated shortlist of finalists for the prestigious Attracta Beauty Awards 2023!"
READ MORE READ LESS

After long and careful consideration and evaluation by our esteemed panel of judges, we have identified the exceptional brands, products, and individuals who have made it to the final stage of these illustrious Awards.
We commend each finalist for their exceptional contributions to the beauty industry and their unwavering commitment to innovation, creativity, and quality. The Attracta Beauty Awards aim to celebrate and recognise the best in the industry, and it is a testament to their talent and dedication that they have made it to this stage.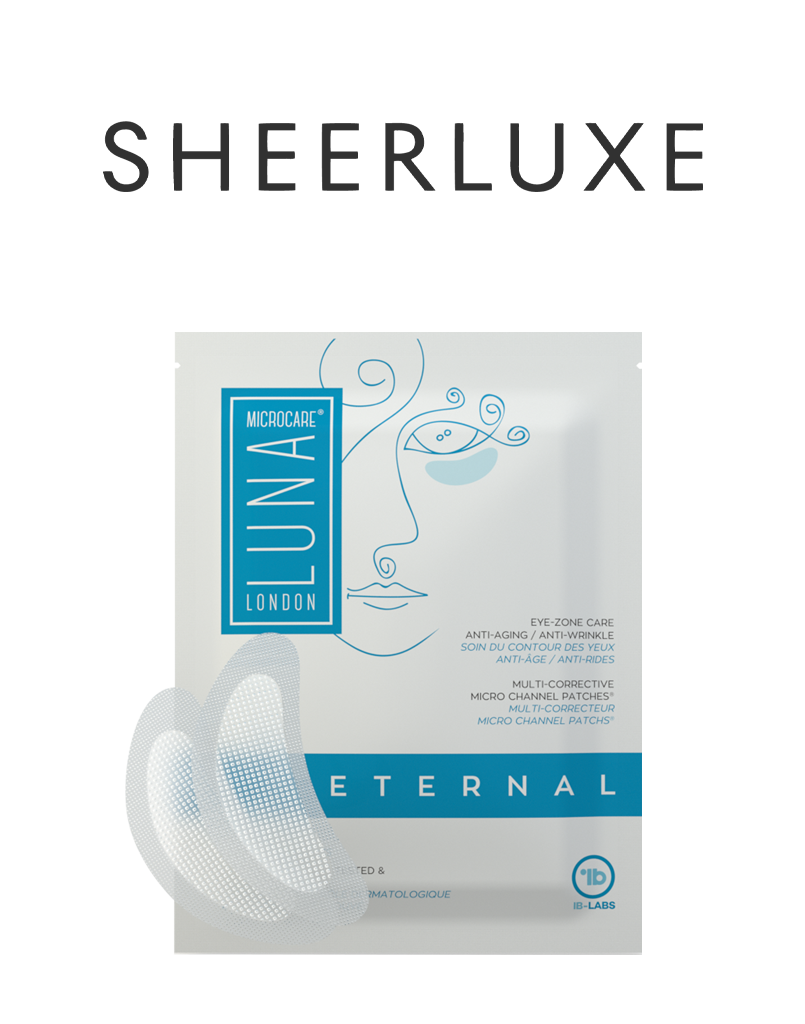 The Best Micro-Needling Eye Patches To Use At Home
"Micro-needling feeds the skin with rejuvenating formulas using ultra-fine, painless needles and while micro-needling eye patches"
READ MORE READ LESS

might sound scary, they're designed to flood the under-eye area with hydration and other skin-loving ingredients to help you look more refreshed. Here are the ones that are gentle and easy enough to use at home…

A complete under-eye transformer, these patches claim to be able to 'resynchronise' skin. Marine extract neutralises the damage caused by free radicals while peptides boost collagen, and adenosine soothes sensitive skin – ideal for those who suffer with allergies at this time of year. Simply pop the patches for youthful looking skin in minutes."
TRENDING PRODUCTS

---
Quick shop or click for more information
Eternal is like a spa treatment for your eyes!!!!! Tightened and brightened under my eyes within a couple of uses! Felt like a spa day for my eyes. Giving these as a gift to my sister for Xmas this year!
I was struggling with acne for a long time and Luna's Flawless basically cleared the consistent acne I was getting. After 2 months of consistent use, I am so happy to say that not only I don't get acne anymore, but I have a clear and gorgeous skin:)
I have very dry, puffy and sensitive under eyes (Mediterranean genes!)… and I can't use ANY products with fragrance without milia forming. And this has to be the holy grail of eye patches. After one use I felt hydrated and looked more awake. Amazing product :))
Dealing with acne can be very hard for some people. For me, it was particularly hard for my self esteem. I would feel like everyone was staring at my angry red acne. using Luna MicroCare's acne patches helped me a lot. I still have a long way to go but at least I found a solution :)
I love Luna Microcare products because they are easy to use, and incredibly effective. Used as a once a week treatment they can produce amazing results. I have tried both the eternal eye patches and the enlighten skin patches. Both have targeted my specific problems and created noticeable improvements.
Obsessing over the acne set. the acne patches cleared out my breakout and the acne scar patches got rid of the few acne scars I had. love it.
❮
❯
Luna MicroCare is our patented and formulated technology backed by over 20 years of research.
Luna MicroCare is composed of natural amino acids, high-grade vitamins and synthesized molecules naturally found in skin.
Luna MicroCare nourishes, protects, and renews the skin by supporting the skin's innate potential for renewal.
"The ultimate skincare product for those who want to invest in themselves."
COMPLIMENTARY
DELIVERY
Enjoy free delivery and effortless returns within 30 days.
COMPLIMENTARY
SAMPLES
Receive with every purchase an assortment of samples.
ONLINE
CONSULTATION
Book a one-on-one consultation with one of our Beauty Advisors.
PERSONAL
NOTE
Before finalizing your order, sign your gift with an elegant message card.