Complimentary Gift(s) With Every Order
Sitewide 40% Christmas Sale!
Spend Over £40 For Free Shipping
ENLIGHTEN
MICRO TARGETING DARK SPOT CORRECTOR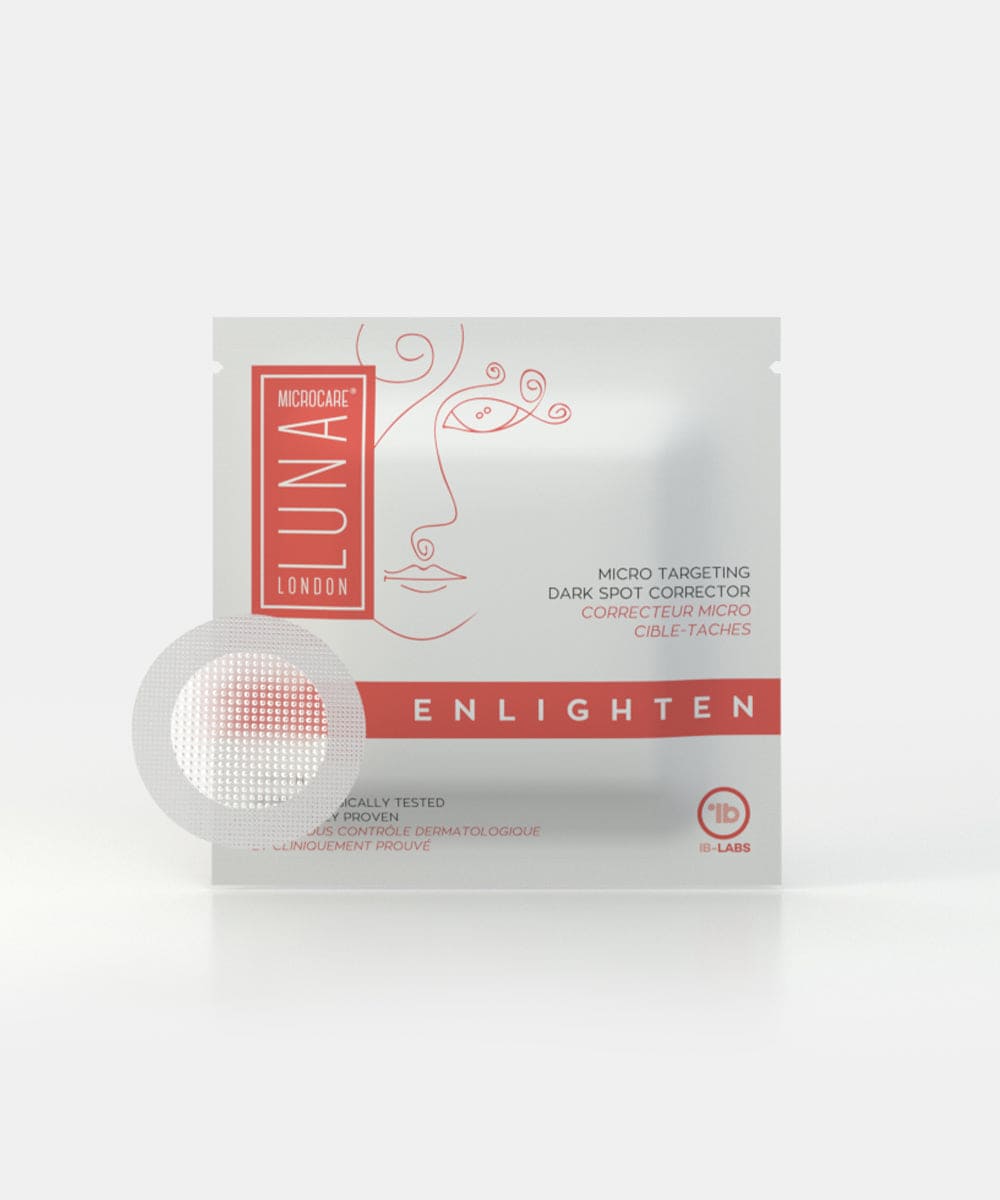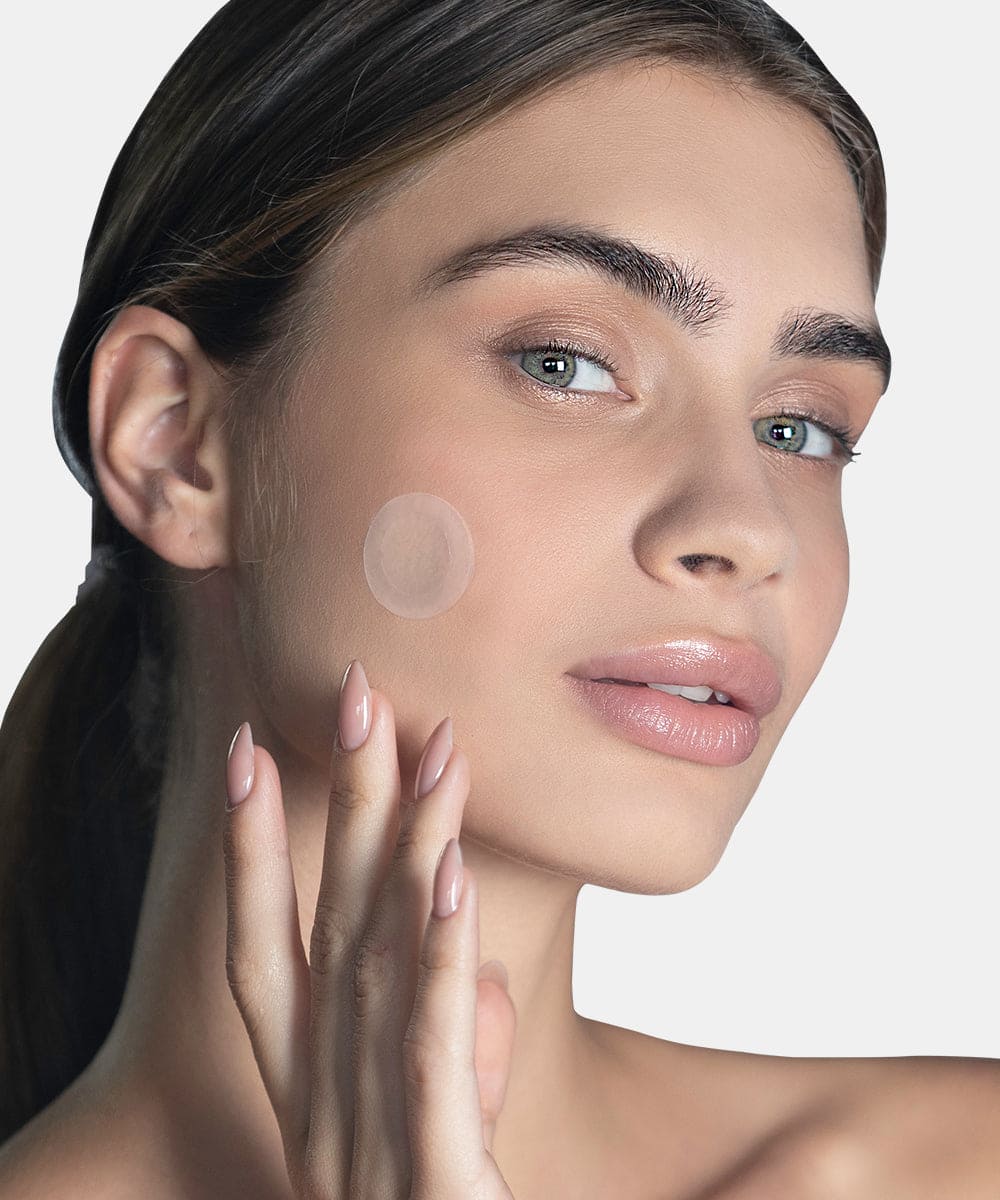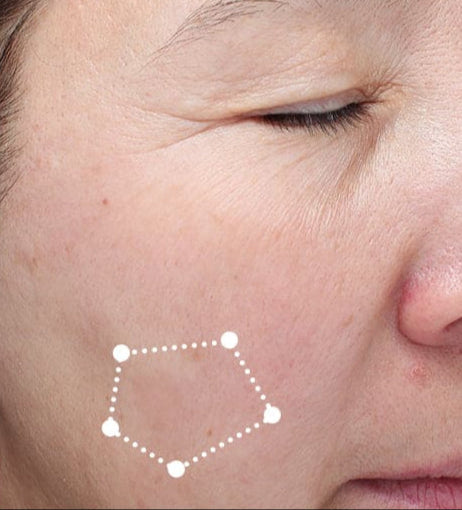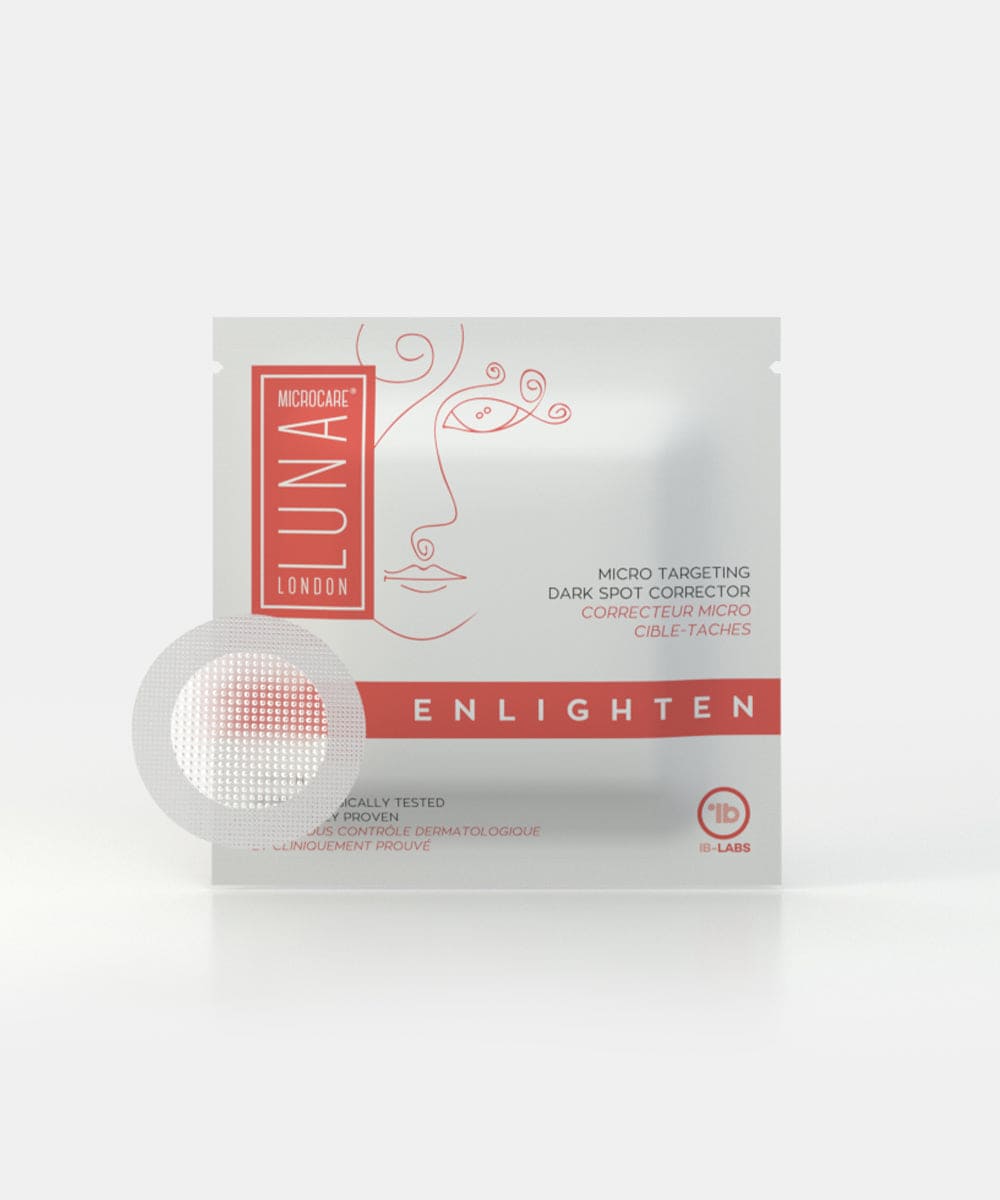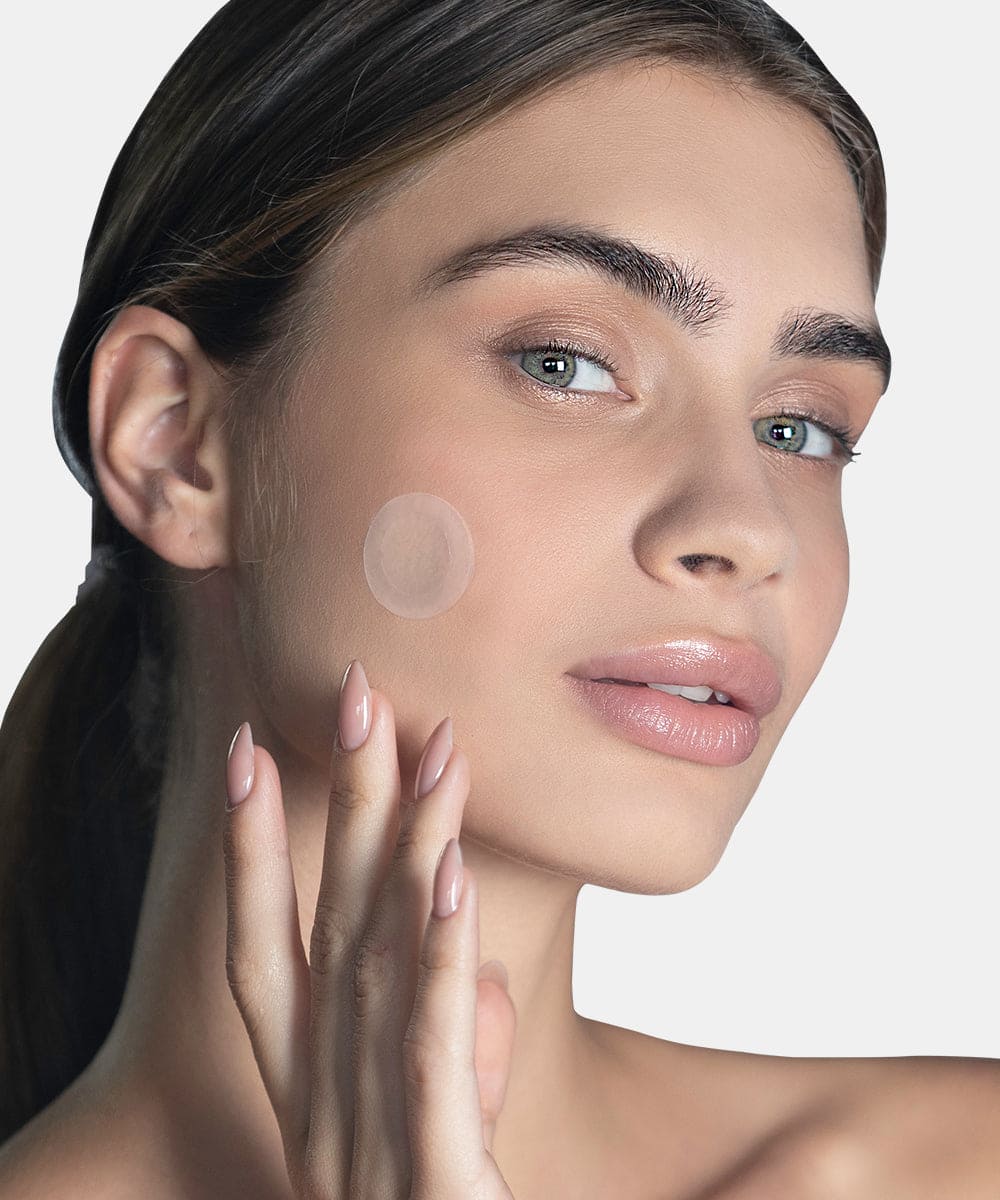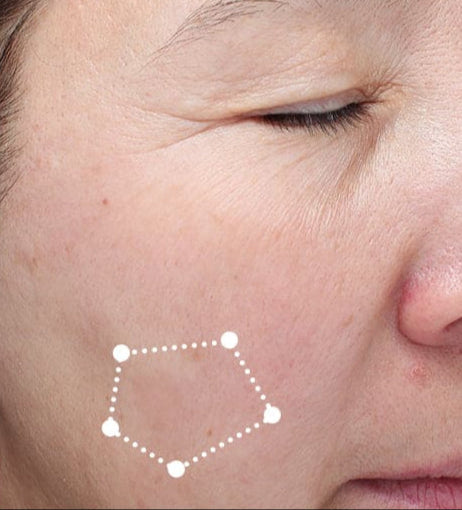 ENLIGHTEN
MICRO TARGETING DARK SPOT CORRECTOR
For dark spots and uneven skin tone
An innovative solution for dark spots and uneven skin tone. These self-dissolving micro-cones of anti-pigmentation active ingredients target dark spots at their sources, enhancing the skin's radiance and illuminating from within.

🔸 Clinically proven results
🔸 Precision technology
🔸 Powerful anti-pigmentation ingredients
🔸 Ingredients hit your targeted area in 2 hours
🔸 Sharper, longer, more stable micro-cones when compared with lookalike patches
8 Micro Channel Patches®
Sodium Hyaluronate, Water, Niacinamide, Ascorbyl Glucoside, Glycerin, Tranexamic Acid, Algae Extract/Extrait D'algues, 4-Butylresorcinol, Resveratrol, Sodium Benzoate, Potassium Sorbate.
Open only when ready to use. For the best results apply overnight, twice a week.

Cleanseea where you will attach the patch and remove any moisture thoroughly.

Open the pouch with clean and dry hands, take out the patch from the translucent container.

Take care not to touch the microstructures in the middle of the patch and remove the white protective film.

Position the patch on the target area do not slide on the patch but press down with your fingers several times to attach it.

Apply your usual skincare routine to areas surrounding the patch.

Remove after 2 hours minimum or leave on overnight. Gently peel off.


Take care not to crumple the patch when leaving on overnight.

Designed
in the UK
%100
Vegan
Cruelty
Free
Clean
Beauty
Sustainably Sourced
Ingredients
Carbon Balancing
Paper
CLEAN & HIGH QUALITY
KEY INGREDIENTS
Luna Microcare is formulated with sustainably sourced, high-potency botanicals and bio-engineered clean actives, where possible, to reduce environmental impact.
Algae Extract
Influences all main pathways involved in melanogenesis (before, during and after melanin synthesis) in addition to its protective and anti-aging properties.
4-Butlyresorcinol
A game-changing skin brightener that can inhibit the enzyme tyrosinase, which is what triggers the production of melanin; the pigment that darkens the skin.
Hyaluronic Acid
A polysaccharide naturally produced by the body. Exceptionally effective in attracting and retaining moisture, for plump, fresh, well-hydrated skin.
Tranexamic Acid
Brightens skin complexion and improves the appearance of discoloration by dialing down the production of melanin.
Resveratrol
A natural polyphenol produced by some plants (and famously found in red wine) to defend against injury. Known to have antioxidant properties, offering powerful defense against external aggressors.
Vitamin B (Niacinamide)
A multi-tasking vitamin easily recognized by your own skin. Helps to calm skin, reduce redness, increase suppleness, and boost luminosity, while also protecting skin from UV radiation, blue light and pollution.
Vitamin C (Ascorbyl Glucoside)
A potent, antioxidant-packed boost for the skin. Proven to stimulate the production of collagen for firmer, more resilient skin, while brightening and defending against stress caused by environmental aggressors.
Key Benefits
Visibly reduces the signs of dark spots.
Blurs away blemish marking.
Deeply hydrating, conditioning and renewing for an even, vibrant, glowing complexion.
Nourishes and strengthens the skin for a healthy, more radiant complexion.
Natural actives nourish and protect the skin against environmental aggressors.
Visible Results
88% agree tone of the dark spot was improved.
80% agree the size of dark spot was reduced.
90% agree Enlighten is more effective than previously used products.
99% agree skin feels instantly hydrated with a healthy, radiant glow.
95% agree their skin looks brighter, more radiant, and is left with a healthy glow.
Significant improvement in the reduction of hyperpigmentation caused by both internal and external factors.
Trial Parameters
*In a 12-week Clinical Trial of 20 women between the ages of 18 - 65.
MEET THE DERMS
MEET THE DERMS
"This advanced, easy-to-use, 2 steps skin-transforming system reveals skin that looks smoother and clear"
DR NESLIHAN DOLAR
FREQUENTLY ASKED QUESTIONS
Dissolving microstructures are tiny cone-like structures about 1/4 the thickness of the human hair, mainly consist of natural dissolving biopolymer such as hyaluronic acid. These microstructures provide a reservoir for active ingredients.
We recommend attaching the patch for minimum 2 hours, but its effect is maximized when you applied overnight.
LUNA MICROCARE®SERIES have been put to clinical trials in certified clinical test institutes such as Dermatest GmbH (Germany), and ADSL (UK). It has been proven to be a safe and effective product.
LUNA MICROCARE®ENLIGHTEN delivers active compounds of hyaluronic acid, brightening ingredients and natural extracts directly into the skin. Therefore, it is helpful in various care such as hyperpigmentation, skin tone, skin moisturization and skin texture.
Most traditional anti-hyperpigmentation patches are made from a simple hydrocolloid sticker and can be effective on only surface-level limiting the availability of active ingredients beneath the skin. LUNA MICROCARE®ENLIGHTEN, embedded with tiny conical microstructures containing, hyaluronic acid, niacinamide, ascorbyl glucoside, tranexamic acid, buthylresorcinol, resveratrol and marine algae extract. This harmonious complex of proven and patented ingredients targets directly the hyperpigmentation and uneven skin tone, improving discoloration and skin tone.